At last...
Really really last work.
They departured Tokushima at 5 oclock in the morning.
A star of today's theatre and a truck.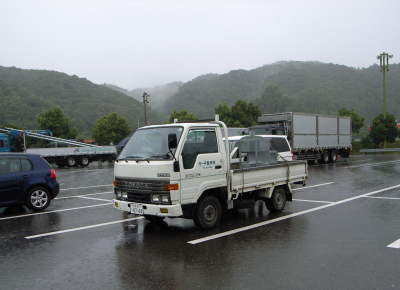 We joined at Nangoku S.A.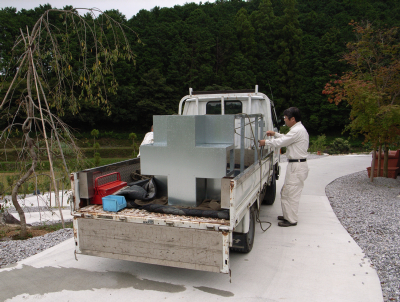 Arrival!!
Try to put.
Strong rain.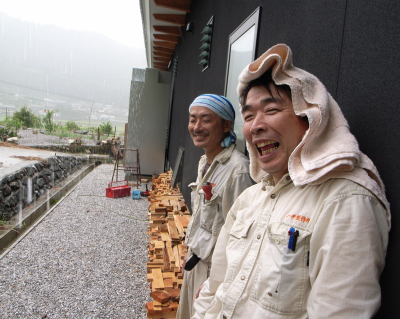 "Storm bringers"
Heavy rain・・・・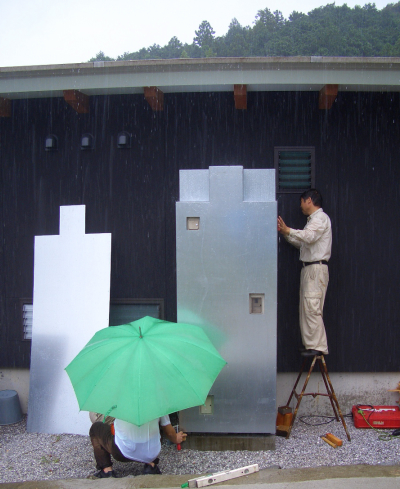 Everybody is soaked to the skin.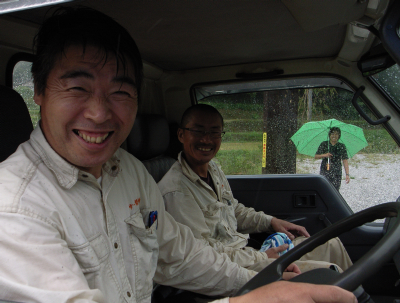 "Good job, men!!"
Smiling smiling!
President of Search factory and his staff.
"Today" is added on a list of "legends" of this house.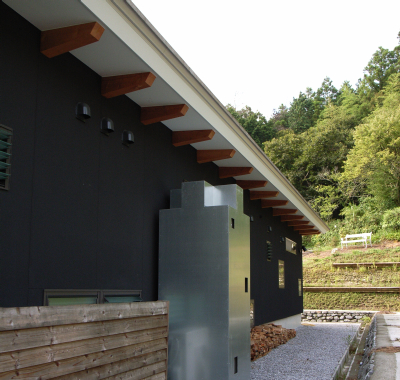 railroad sleepers
、
D-san space window
"Human figure series" is completed!
LANDHUIS in Sakawa of today.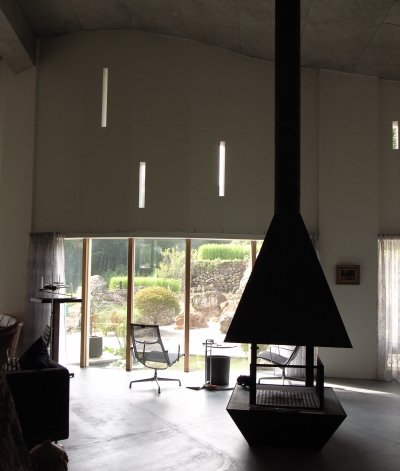 Looks much more natural than before.
All right, it's completed.
I appreciate all the person who concerned in.
For 3 years.
D-san, F-san,
Thank you very much.