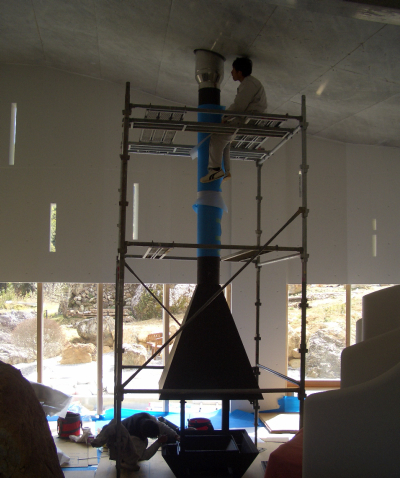 fireplace was built in the sitting room.
It was strange when I saw it first time, but now, after piping
with the chimney, it's all right. It is settled down, so to say.
Large terrace in front of the dinning room is undrer construction.
This terrace must be nice space!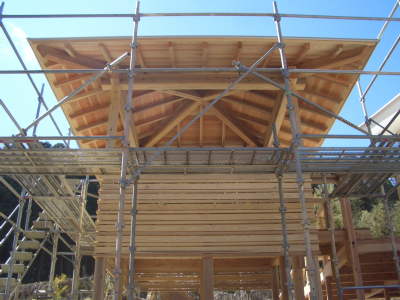 The gazebo next to the large terrace is almost finished.
It also need some treatment to stop swinging.
Four colmuned structure easily start to spin without something stabilize it.
FIXED POINT OBSERVATION No.38