in preparation.
We invited D-san and F-san to workshops.
We saw timber parts for temples at Nakayama-san's factory
at first.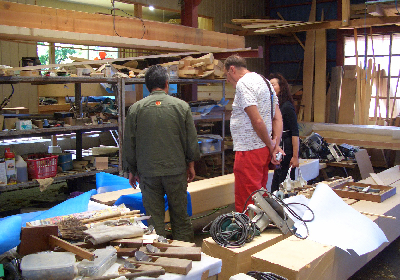 Nakayama-san is explaining something at workshop for carving.
We drove to another workshop for LANDHUIS.
42 beams to form waving roof.
These are all planed, skins are sooo smooth.
Nakayama-san told us,
"We plane these beams although they will be hidden.
Because After planing, timber secrete their own fat(resin)
to protect themselves."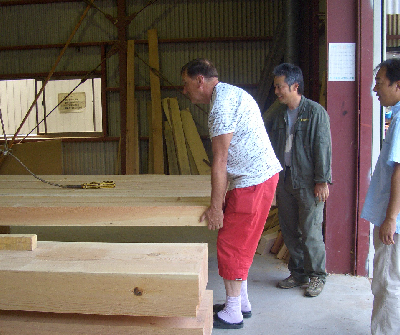 "HUMM!!..?"
Not so heavy, it means "well dried".
Less knots, beatuful surface,
"How about showing them as ceilings?"
I proposed seeing them. Of course design was not changed,
but they will appear under the roof, outside, [WAVING].
There is no FIXED POINT OBSERVATION this time, but, instead...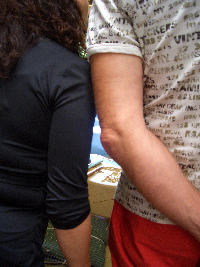 Nice atmosphere... isn't it? 70609