problems should be solved became clearer.
I couldn't expect .... I am ashamed to say that.
Piping system is one of the biggest.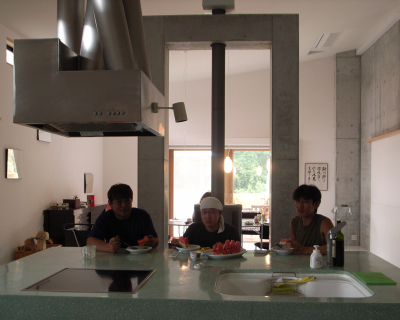 Workers of today.
Taking short rest with water melon.
Boiler machine was moved to new place. Function is O.K. now but looks so bad...I have to do something to it.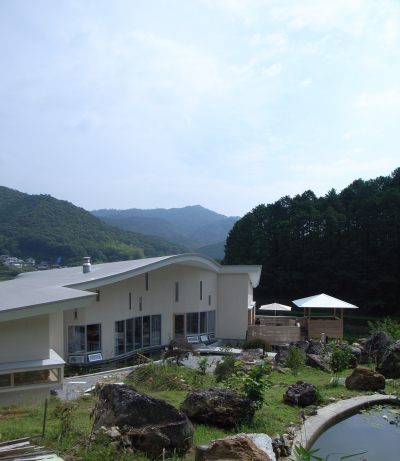 D-san grows garden day by day.
He fills in distance between nature and human.