D-san invented.
Let's deliver public bench on the border between road and our land for inhabitants of this hamlet. They may sit down on the bench to join housewives' gossip...??
Then seat part of it.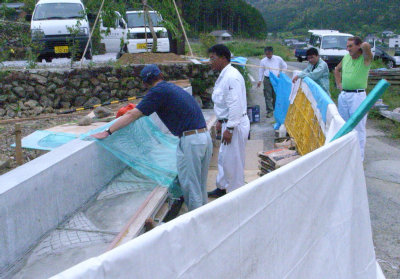 Like this?
Before that,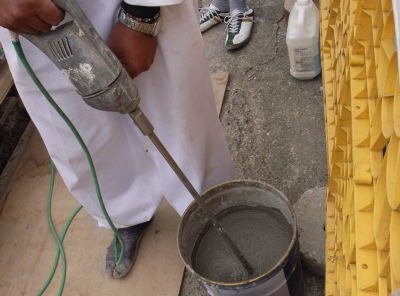 Put quick-harden-mortar・・・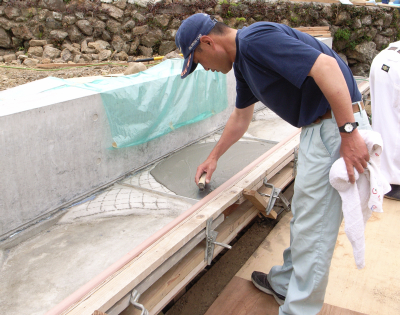 into the dent of seat part...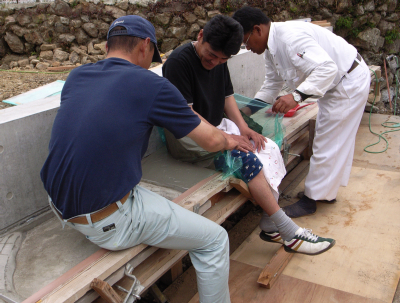 He is Mori-san, supervised basement part and concrete part pf the house.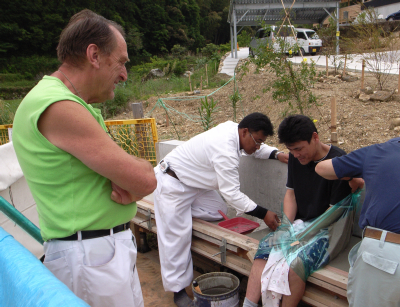 Waiting for mortar be hardened. D-san stares...
Shape it quickly "no time, no time!" before hardened 100%.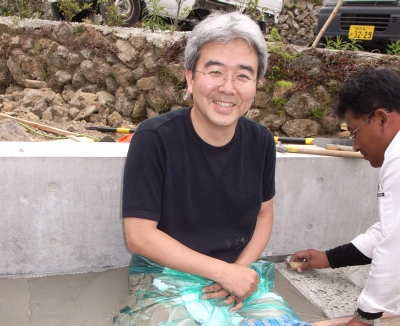 Me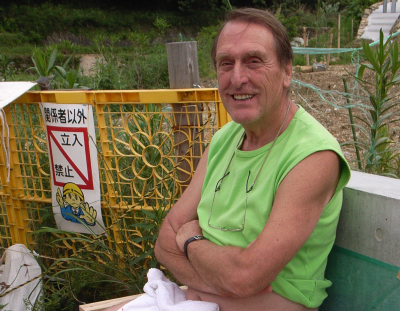 D-san
And..Ichkawa-san, Nakayama-san, Mitani-san.
In total, 6 main persons about "LANDHUIS in Sakawa" suffered this ...and left our prints.
Future people might say "What's this?"
The evidence of our existence in early 21st century.
D-san named it
"THE BUTTOCK GALLERY!!"
In the evening...
Like one scene of a movie...