On the ending part of ground works, the time of the finishing touches that set off the whole work to advantage.
That rock which we already digged out from the mountain,
called "Heartrock" must be moved to right place.
To the center of sitting room.
It is going to be protected with square timbers to avoid to be
damaged by wire.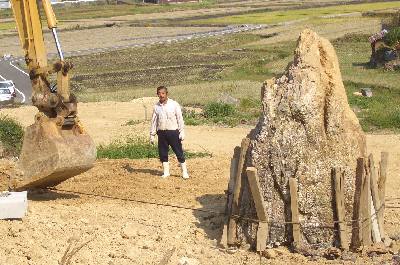 "Pull it !!"
"Go ahe---ad Ah----! !! ""
"・・・・"
"... Well, bigger wire please..."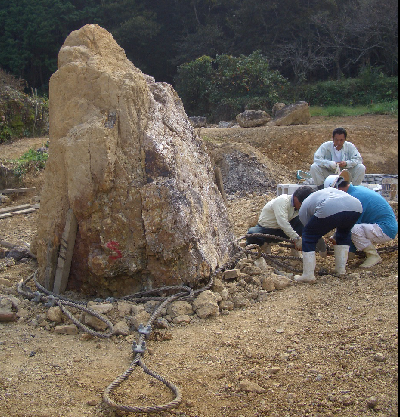 "Looks tough ?"
With big and small digging machine, rotating it and moving...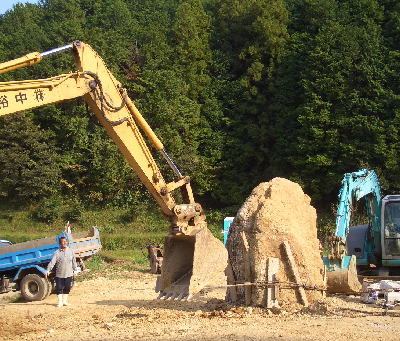 Push push!!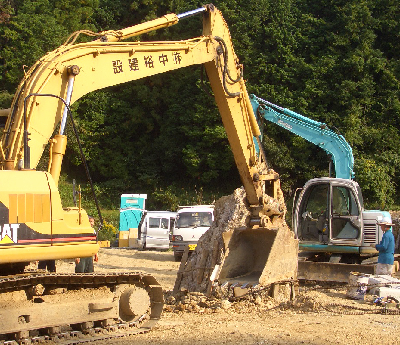 Pull O.K. pull!!!
Heartrock is going his way...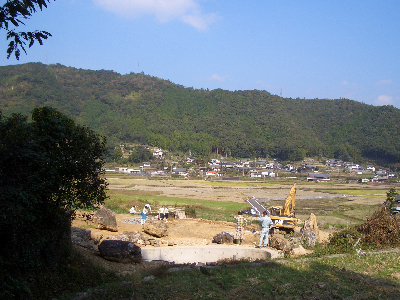 FIXED POINT OBSERVATION No.4 06/10/30